Planning a trip to London? Here are 50 things to see and do in London that are not to be missed!
1. River cruise
Not only is a river cruise relaxing, it's also great for photos and takes you from one end of London to the other without sitting in traffic. I highly recommend river cruises as a way to orient yourself in a new city and for great photos.
Tip: Most river cruises leave from Westminster Pier where the Houses of Parliament, Big Ben, Westminster Abbey & the London eye are. The boat tours leave around 10am so visit those attractions first to get your photos bright and early before other tourists arrive and photo-bomb, then board a river cruise.
Hop off the river cruise at the Tower of London terminal and go the…
2. Tower bridge
For a great view of London, I recommend doing this when you first arrive to get acquainted with where things are
3. Tower of London
The river cruises stop right in front of the Tower of London which is also conveniently near the Tower Bridge.
Make sure you go as soon as it opens. I went mid-morning, wasted half the day there because of long queues for everything (waited an hour and a half just see the crown jewels – was not worth the wait!)
4. Hop on Hop off bus
Much like a river cruise, hop on hop off buses are a great way to orient yourself in a city. I usually get on one my first day in a new city and stay on it for a complete loop which can take 1 to 2 hours depending on the city. Make sure you check the weather forecast before boarding – it's still worthwhile in wet weather but they tend to be open top so you'll get really great photos when the weather is good!
If the weather is nice the day you do it, get off at the things you really want to take nice photos off or if the queues appear to be short for the attraction then hop back on. I made the mistake of not getting off to take pictures of a few places and my photos when I went there on later days in the trip weren't as good as they could have been.
I only ever buy the 24 hour ticket for hop on hop off buses, it's much cheaper to use the underground on subsequent days in the city. It's super easy, cheap and fast!
5. Borough Markets
After the Tower Bridge / Tower of London, walk along the opposite side of the river to the Tower of London and make your way to the Borough Markets
Great for a cheap lunch and something sweet afterwards.
Note that it's closed on Sundays.
6. Walk across Millennium Bridge
For Harry Potter fans this will be a familiar sight. This is the bridge the Death Eaters destroy in Harry Potter and the Half Blood Prince movie.
Make sure you stop and take this iconic photo before walking across to…
7. St Pauls Cathedral
The 500+ steps in this cathedral are not to be under-estimated….
…But lots of steps = a great view at the top both from the void inside the dome and of London on the outside balcony.
Don't want to pay for the cathedral? Go behind the back of St Paul's Cathedral to One New Change (the modern building with all the glass) and take the lift to the top for a free view from the rooftop over London and looking back at St Paul's Cathedral.
8. Get that iconic photo with a telephone box
The best photo box is located in Parliament Square. This is the spot where you can get Big Ben in the background. You might want to wait until 2021 though as all the scaffolding around Big Ben at present is the worst kind of photo bomb.
In the meantime, try the photobox outside the front entrance of St Paul's Cathedral – it's in good condition and has a typical London 'street scene' for the background.
9. Leadenhall Market
Also located in the Tower of London / St Paul's Cathedral end of town is Leadenhall Market. If you like pretty old buildings, this one is quite impressive! Visit this place on a Sunday when everything's shut if you want to get a photo without people (or with less people) in it.
Leadenhall Market was used as Diagon Alley in Harry Potter and the Philosopher's Stone.
10. London Sky Garden
Offers a great view of London but you'll need to book in advance.
11. London Eye
Back up the other end of the city. If you took the river cruise to the Tower of London end of town, there's a hop on hop off bus stop right near St Paul's Cathedral and Tower of London. Take that back and hop off at iconic Westminster (if you didn't visit these for photos before hopping on the river cruise).
Located in Westminster is the London Eye (not covered on the London Pass) and rather expensive.
If you're not afraid that the carriages might get stuck halfway round (like I am) the London Eye offers great views of London… Or just admire it from the bridge.
12. Big Ben
So this one's obvious. Get your photo on the bridge with Big Ben and a red bus going past in the background – but make sure you get there before 9am when the rest of the tourists arrive.
Maybe wait to visit London until 2020 or whenever the clock is supposed to be fixed. Because when I visited in 2018, it looked terrible! Scaffolding on the entire clock tower except the clock face. Plus there was scaffolding over most of the houses of parliament so all of those iconic shots look like this 🙁
13. Photo of a London taxi and double decker bus
The best place to get a photo of the red double deck buses is just about anywhere in London! However my favorite was the Westminster Bridge (refer photo above) you might manage to get the black taxi in the same picture too with that iconic background (would make the perfect screensaver image for your computer!).
Otherwise, there's always red buses and taxi's on the Strand.
14. Westminster Abbey
Where Will & Kate were married…
15. Harrods
Even though Harrods is way out of my price range, it was still worth the visit.
Visit at dusk to take a picture in daylight (I encourage you to walk there from a few metro stops bath rather than pop out at the closest metro – there's lots of nice old buildings around it). Then by the time you've finished bawking at the prices and seeing how the other half live, it'll be lit up for nighttime and you can see it all lit up!
Make sure you take a look in the Food Hall – everything is so nicely presented!
16. Notting Hill
At the other end of town, is Notting Hill.
Portobello Road from the Notting Hill movie was quite the disappointment. These days it's just junk / tourist shops.
Notting Hill does have nice row houses to look at though!
If you're going to Windsor castle (which only needs a half day if you get the first tour time of the day), Notting Hill is on that side of the city and makes a great pitstop on your way back into London.
17. Kensington Palace
Also in the expensive area of London (is there anywhere that's not expensive…?) is Kensington Palace. The Palace is worth the visit, and afterwards, exit at the back and start walking through the park past the artificial lake and you'll eventually end up in…
18. Hyde Park
Hyde Park – my favorite park in London! Swans on the lake, boat rides, pretty flowers in spring, tree lined streets and lots of space that you forget you're among a city of almost 9 million people. Almost.
Set aside half a day to wander this massive park.
19. Oxford Street
You can't go to London and not visit Oxford Street. Even if you just do a bit of window shopping…
20. Selfridges
Make sure you pop into Selfridges!
21. Regent Street
And if you're not all shopped out, continue on to Regent Street – or just admire the old buildings as you walk through here to…
22. Piccadilly Circus
This place is like the London version of Times Square. Pass through twice – once at daytime and nighttime when it's all lit up!
23. Liberties
Crafty ladies, this one's for you – Liberties have fabric on the top floor and stationery at the bottom.
Related: Favorite London Stationery shops for planner supplies
24. ChinaTown
Located in the main tourist area of London and a good place to visit for dinner.
25. Carnaby Street
If Chinese food doesn't take your fancy, visit Carnaby Street. There's lots of pubs and food places in this area, as well as well preserved old English shopfronts!
26. Trafalgar Square
A London icon that'll make you feel like playing Monopoly, no visit to London is complete without a quick stop at Trafalgar Square. If you're into history, the National Portrait Gallery is at the top of Trafalgar Square.
27. Admire all the old buildings
This quaint row is just down the street from Trafalgar Square.
28. Take the tube
You have to take the tube in London! It's super fast, everything is well signed and color coded so it's easy to navigate.
Perhaps take the tube to Charring Cross where you'll pop out literally at Trafalgar Square, snap a photo then…
29. Walk the Strand
If you're a fellow stationery lover, PaperChase and Ryman's are on the Strand!
Related: Favorite London Stationery shops for planner supplies
30. Buckingham Palace
Alternatively, walking in the other direction from Trafalgar Square will take you to the mall. That iconic, very long road that leads all the way up to Buckingham Palace.
If you want a photo without the crowds, go early in the morning (before 8am) – you should have the place to yourself! Otherwise be prepared for photobombers.. lots of them.
31. St James Park
After Buckingham Palace, walk across the road and take a stroll through St James Park where there are….
32. Take a photo of a squirrel
Plenty of squirrels! They aren't scared of people either – one of them came right up to me!
33. Try British Chocolate
Can you tell Galaxy and Yorkie bars were my favorite? :p
Not a Must, But Visit it you have time
34. Madame Tussauds
Only do this if it is not school holidays. I booked tickets in advance for Easter Monday. Never. Again. Absolute chaos. There were people queuing for half a kilometre, then queuing inside the building as well. The line was not moving. After waiting 2 hours after the pre-booked timeslot had passed, I made a staff member go get the manager for me and got myself a refund. A lot of people were fed up and started demanding refunds too!
35. Chalcot Crescent
If you have a few days in London and have done the main touristy things, head a bit farther out.
The colorful row houses of Chalcot Crescent are worth a look at on your way to Primrose Hill. I found out about it due to the numerous Instagrammers posting photos here!
36. Camdon Lock
I was a bit disappointed by Camdon Lock, maybe because it was raining the whole time I was there. It was has some food places but not really much else.
37. Primrose Hill
For a great view over London, and to burn off the British chocolate, Primrose hill is worth a visit (it's not far from Chalcot Crescent).
38. Regent's Park
After Primrose Hill, wander down to Regent's Park where there are plenty of tree lined pathways (<3)
39. Lego Store
If you visit London before the scaffolding comes off Big Ben, the replica at the Lego store is the next best thing.
40. Visit the Monopoly Board IRL
You'll want to play Monopoly when you get home!
41. See the iconic English row houses
Due to my obsession with watching House Hunters (which property will they choose?!) I was quite keen to see a typical English row house and found plenty in Greenwhich!
42. Greenwich
Walk to the top of the hill through Greenwhich park to the Greenwhich meridan time clock…
… Then keep walking on to Blackheath
Half Day Trips
43. Harry Potter
See some of the sets some of the movie was filmed including the Griffindor Common Room, Hagrids hut, the Weasley's kitchen, Dumbledoors office, Knight Bus, the costumes etc.
Even though the movies and books finished years ago it's still quite popular. Make sure you book your tickets in advance. I picked the first timeslot (9am) on a Wednesday (quiet day) ..
It takes about an hour to get there on the train and bus so allow half a day minimum to get there, do the tour and get back to London.
44. Windsor Castle (& the town of Windsor)
Everyone I asked told me if I only have time to go to one castle, to go to Windsor Castle. It was very cool to see a real castle (we certainly don't have those here in Australia!), you can see the chapel where Meghan and Harry got married, the Queen's dollhouse etc.
I wouldn't recommend waiting around for the changing of the guard – it was super boring. I chanced these guys walking up the hill which ended up being better than any of my changing of the guard photos!
Make sure you're at the castle entrance at opening time (I was there 45 minutes beforehand and people were already there queuing)
Make sure you get that iconic shot of the Long Walk!
Spend an hour or 2 in the town of Windsors itself – it has quite a few shops and restaurants. I also recommend a walk along the river.
Day Trips
45. Downtown Abbey (Highclere Castle)
Since this is a castle people actually live in, you're restricted in what parts you can access, however you can walk around the grounds outside. The kitchen and some of the bedrooms were filmed on a set not in the castle however this place is still worth a visit!
46. Oxford
Depending on which Downtown Abbey filming locations tour you take, some of them take you to Highclere castle and stop in at the village of Bampton from the movie. Some tours also stop at Oxford University if you want to see 'the' Harry Potter great hall, the staircase and other filming locations.
47. Cotswolds
The Cotswolds was a long day (it took 2.5hrs one way to get there on the train) but a really good one and a must if you want to see the quintessential English country side!
Adorable houses!
48. Richmond
I sadly didn't get a chance to visit Richmond but this riverfront town looks super cute and also has a deer park so it's on the list for the next trip!
49. Hampton Court Palace
Another attraction I wish I'd had enough time to see!
50. Stonehenge
I personally don't have an interest in seeing Stonehenge – seemed a rather long way to see well, not much. Friends and family said it was overrated too. However, it is an iconic UK attraction so if you have the time may as well tick if off the list.
51. Bath
Everyone I spoke too said don't bother with Bath since I was also going to Rome on the same trip. However, I'd still like to visit when I go back.
How much time do you need in London?
8 days (I usually went from 8am to 9pm each day too) was not enough. I think you'd definitely need 2 weeks to see the best of London & it's surrounds.
Travel planning
Get the travel planner I use to plan all my trips! (click here)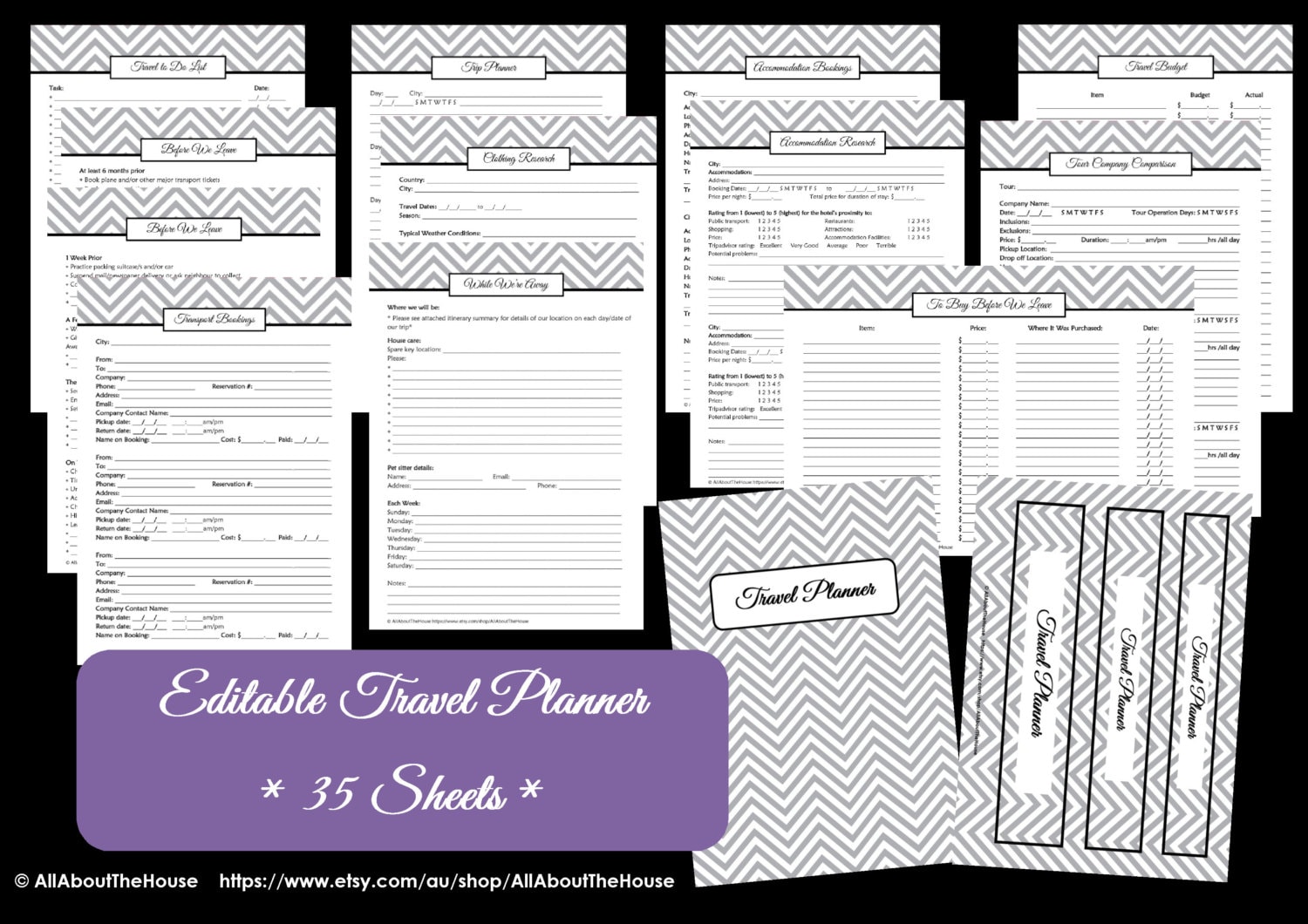 Found this post helpful? Pin it!