So you've purchased printable planner stickers and are cutting them out with scissors… but it's taking a long time. And your hand is getting a cramp from the scissors. Here are 4 tools (other than scissors) you can use to quickly and easily cut planner stickers.
Method 1: Guilottine
This is my personal favorite – I typically cut 5+ sheets at a time with my paper guillotine. While guillotines can be heavy to lift onto a table, bulky and a bit of a pain to store, the precise cut and sharp easy to use blade handle certainly makes up for it!
The guillotine brand I recommend is the Swingline which can be found in most craft supply stores and Amazon.
Related post: Free printable pineapple list planner stickers
Method 2: paper trimmer
I started out cutting planner stickers using a paper trimmer but found it harder to line up the edge of the page because the bar/ruler the blade uses as a guide tended to be in the way. You can get paper trimmers that are similar to the setup of a guillotine where you can raise the ruler/cutting bar guide while you're aligning your page. I've personally found the page tends to slip out of alignment by the time the bar is placed down and I cut using the blade. Paper trimmers are much more compact, lighter to lift and easier to store than a guillotine. They also come in large and mini format.
Overall, paper trimmers are more time consuming to align and the blade seems to wear out faster than a guillotine. I also find the cutting blades are not as strong so can't cut through as many sticker sheets as once and tend to wear out faster. As the blade wears out, you'll probably find that the end of the page closest to you doesn't cut all the way through. They're ideal for cutting thin material such as paper. I have a mini paper trimmer which I tend to use to quickly cut a couple of pages when I want to add them to my Arc Junior planner which I explained more about in this post.
If you do purchase a paper trimmer, don't skimp on the price. The cheap ones are cheap for a reason: the blades and cutting mat aren't as good and wear out faster – I'd only purchase a cheap one if you wanted it for occasional use and don't mind if it's not a super accurate cut.
While guillotines tend to only be available at craft/hobby shops, you can usually find paper trimmers from a discount supply store. If you also live in Australia, you can find them in Office works and there's always somewhere you can buy these types of things online (usually Amazon).
Related post: FREE Printable To Do Checklist Planner Insert (For Erin Condren or Any Planner)
Method 3: Gyro cutting tool
For stickers that are a bit more fiddly to cut such as flags, hexagons, round stickers or those with scallop edges, then the Gyro tool is the way to go. This tool is best explained via video- there are numerous YouTube videos demonstrating how the tool works such as this one.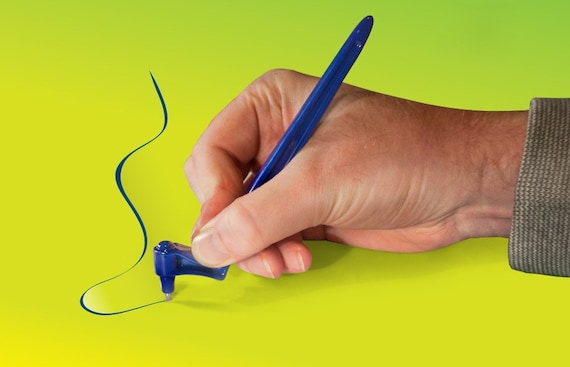 Method 4: Exacto knife
Exacto knives are good for quick cuts and more fiddly cuts such as flag planner stickers. However, your hand can get sore using this after a while as it only has a small handle which isn't padded or designed for using for long amounts of time.
Related post: How to make a personalised Erin Condren Planner Cover
Method 5: Scissors
I personally don't think scissors are the best tool for cutting stickers. It can be harder to line up, all the scraps make a mess, white spaces tend to appear on the edges of the sticker, the cut tends to end up a little crooked and your hand will get sore after only a few cuts. But if you're just getting started with planner stickers, or can't afford the Gyro cutting tool, scissors are a good place to start.
Related post: Planner Organization: How to organize planner stickers
Interested in free printable planner stickers?
If you want to download some free printable planner stickers, subscribe to the blog to access the free printables library which includes:
Related Posts
Want to learn how to make your own planner stickers? Click here for step by step tutorials! 
Want more printable planner stickers?
There are over 400 printable planner stickers in my Etsy shop!
Printed & cut for you planner stickers are available via my sister's Etsy shop: CarefullyCraftedbyJo